Sylvain is a tech entrepreneur who has worked in the tech industry for over a decade. He currently lives in Fort Lauderdale and is contracting for tech companies offering services such as leadership ghostwriting, communication strategy advising, and entrepreneur coaching.
He is the Co-Founder of Holberton, an education company training the next generation of digital talent at scale. Holberton educates thousands of students in over 25 countries, hired by the best tech companies like Google, LinkedIn, Tesla, Apple, and NASA.
Through his work, he partnered with technology leaders, including LinkedIn CEO Jeff Weiner, Yahoo! Founder Jerry Yang, Docker founder Solomon Hykes, and Facebook VP Payments Stephane Kasriel. But also sports and entertainment leaders like Grammy-Award winner NE-YO, actress Priyanka Chopra, and New York Jets NFL player Kelvin Beachum.
Before Holberton School, he joined SlideShare in 2011 as a Software Engineer(SRE) to support the infrastructure that served 3 billion slides every month. LinkedIn acquired the company in 2012, where he worked for 3 years as a senior software engineer. He co-founded while42, a non-profit organization that became the largest community of french software engineers, located in 40 cities with 3,000 members.
He has a Master in Computer Science from SUPINFO, studied in France, China (Hebei University of Technology), and the US (Dominican University).
During his free time, he likes to write and travel. He loves challenges; he has won the best API usage prize at TechCrunch Disrupt, explored 25 meters deep Paris Catacombs, and climbed Mount Fuji at 3,776 meters. You can contact him at sylvain@kalache.fr.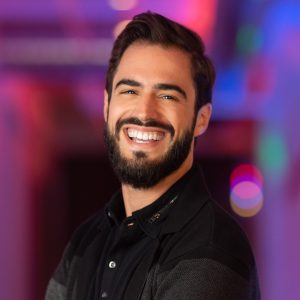 Industry papers
Writing
Sylvain writes about tech, entrepreneurship, and workforce development. You can find some of his stories below.